Hi there! This is Rose welcoming you to our newest Crafts and Me Stamps Challenge. We're so glad that you choose to share your beautiful creations with us here.
We have another fabulous Dynamite Digi team challenge for you this week! We want to see you add buttons AND bows (use both) to your projects.
Teresa has a nice selection of satin, glitter, grosgrain, text, and mixed packs of ribbons and lace (
here
) to make your beautiful bows. You'll also find a set of red, white and green buttons at a great sale price (
here
). Pop over to the Crafts and Me Stamps online store
here
to see what other goodies you can find.
* * * * * * * * *
Please scroll down to view today's earlier post showing the winners and top 3 projects of our last digi challenge.
* * * * * * * * *
Ooo . . . how lucky are we to be able to offer this week's prize that includes this clear stamp and die from
Marianne Designs
. . .
* * * * * * * * *
Take a look at these wonderful and very inspiring creations submitted by our amazing Crafts and Me Stamps Dynamite Digi design team showing how we've added buttons and bows to our projects . . .
using
Cheshire Cat by Hannah Lynn
Little Miss Deelish Digital Stamp by Hannah Lynn
using
using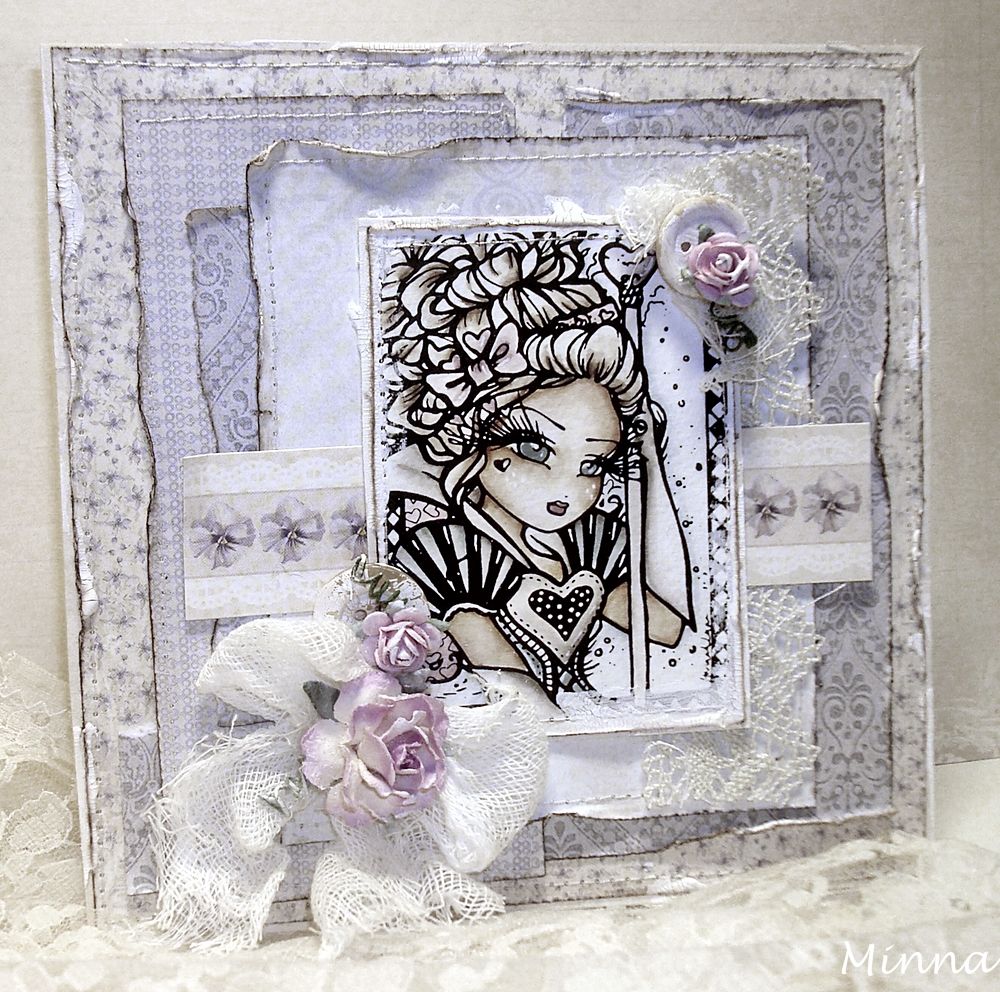 * * * * * * * * *
We sure hope that you'll join us for our "Buttons and Bows" challenge and share your projects with us. Remember to stop back on March
27

th
for our next Rockin' Rubbah Team challenge. You'll find the winner of this digi challenge #125 posted with our next Digi Team challenge on April 3rd.
Inklinkz has been included below. You have until 8pm UK time on March 26
th
to post your entry for a chance to win this great prize by Marianne Designs!
* * * * * * * * *

Thanks so much for stopping by!
Hugz and Good Luck! from Rose and the rest of the Crafts and Me Dynamite Digi Team