Hello and good morning everyone! Great to see you here again. I am honored to announce you some news we have here. You have had to wait a long time for our new challenge starting now, but the design team hope that you will be fresh and full of inspirations to join our new theme which is
LOVELY LACE
As you already may have noticed we switched to a monthly challenge now, not weekly anymore like before.
There will be a new challenge on the 4th of each month from now on!
And we don't have two teams for rubber and digis each, but one team now doing both.
This BLOG will also be the inspiration blog where the DT will be placing their creations and show casing new products as they arrive in. There will be a link in the sidebar to the current challenge, so you will always be able to find it.
For the next couple of months TO CELEBRATE OUR NEW BLOG until January we will also be giving aways.
5 SPOT PRIZES EACH MONTH OF ONE STAMP PER PRIZE BY OUR NEW ARTIST JOINING US THIS MONTH BENTE SCHLICK WITH HER BEAUTIFUL FANTASY IMAGES PICKED BY RANDOM.ORG FROM ALL ENTRIES.
1 MYSTERY PRIZE PER WEEK PICKED FROM OUR FOLLOWERS OF THIS NEW CHALLENGE BLOG SO DON'T FORGET TO FOLLOW US.
Bente Schlick full range of stamps for September will be available to view here shortly and to purchase in the store.
For the September challenge we are gladly sponsored by
Marianne Design
. And look what great prize they do offer for one winner...
Also for this challenge we will be limiting the number of entries per person to 2 ONLY PLEASE!!
And here comes some gorgeous inspirations from the team...
All embellishments will be added today.
I have used Amanda & Axel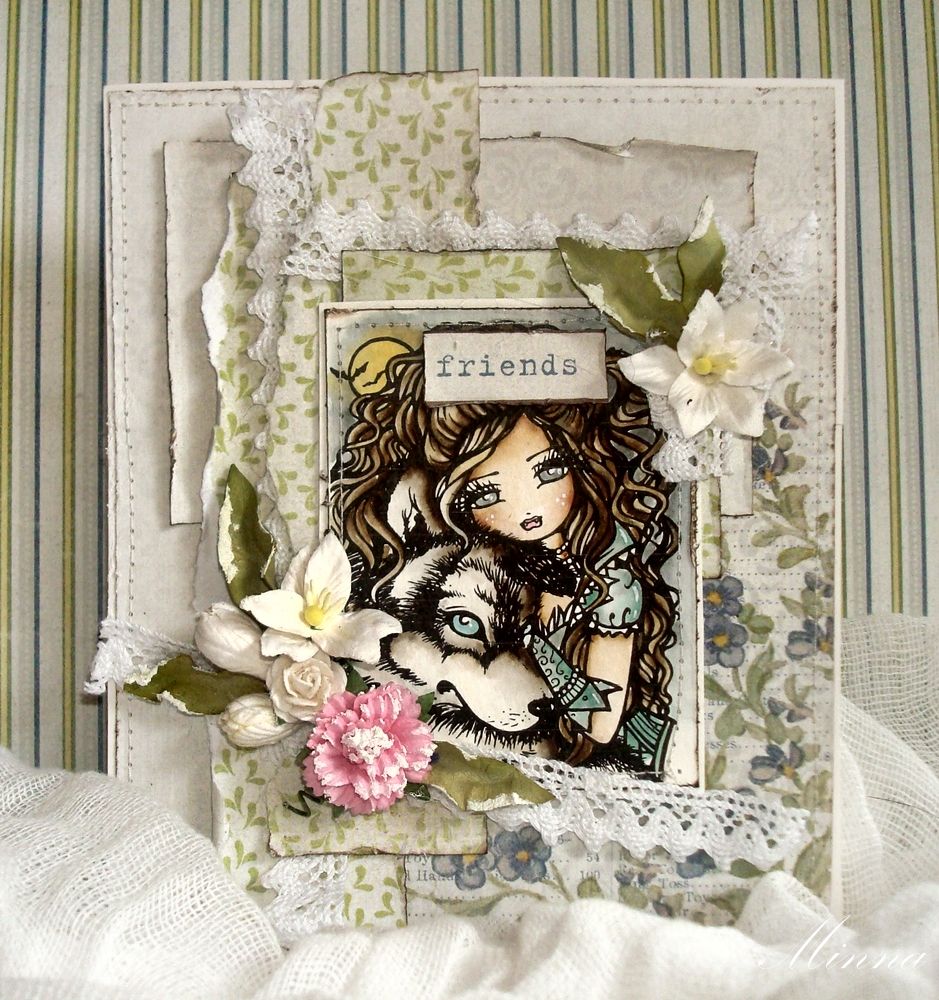 using Her Secret by Bente Schlick
using "Amanda and Axel" by Hannah Lynn, Cameo Frame Mold & Delight Airdry Clay
Please add your creations here below to the Inlinkz...
you have time until the 3th October 8 p.m.
to join us!!

We look very much forward seeing your creations!